A unique protective undergarment for firefighters
The undergarment from CPP Garments protects the skin against carcinogenic fire gas. The protective undergarment, which consists of a hood, jacket and trousers, has been designed and tested in collaboration with the Swedish Firefighters' Cancer Foundation.
It is possible to reduce harmful fire gases with proper protection
In July 2022, WHO's cancer agency (IARC) classified occupational exposure as a firefighter as carcinogenic to humans according to their highest degree of certainty (Group 1).
CPP's undergarments have been tested by CIT Chalmers University in Gothenburg, Lund's University and IVL the Swedish Environmental Research Institute, and reduce the skin's exposure of hazardous PAHs to one thousandth.
CPP Garments' protective undergarments are CE-certified according to EN ISO 13982-1:2004 "Protective clothing for use against solid particulates". The CE certification has the highest possible category (cat. III) within the PPE (Personal Protective Equipment).


Read more about the undergarment
Contact us for questions or ask for a presentation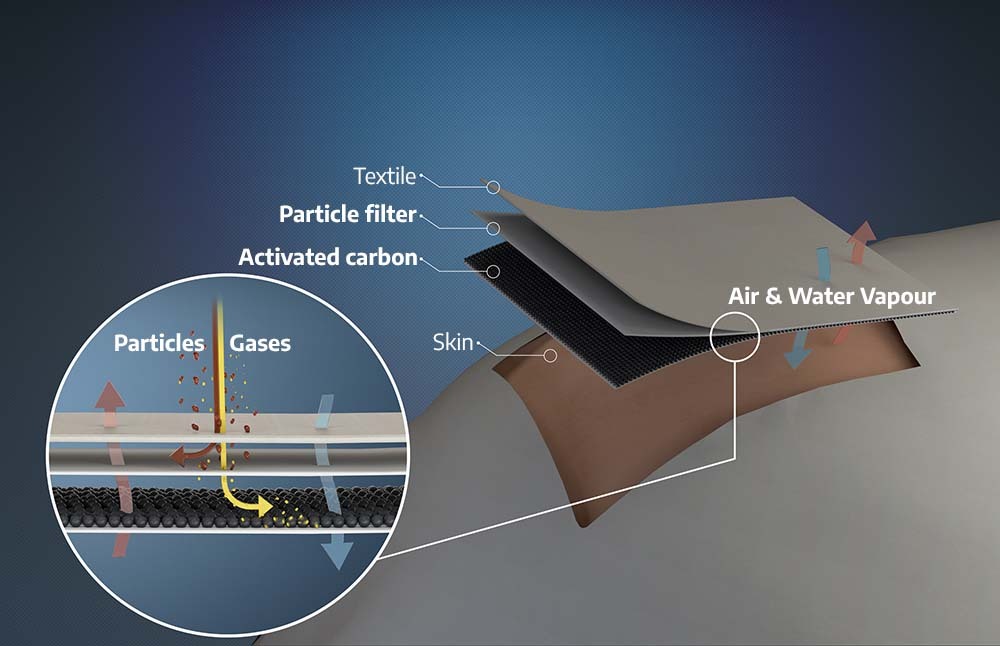 A strong and air permeable protection
Current outer- and undergarments for firefighters have a decent protection against particles but the protection against fire gas is clearly limited.
CPP Garments' patented fabric filtrates toxic particulates and contains activated carbon which protects against carcinogenic gases.
CPPs undergarment is air permeable, and the technology has been used for many years in the military against chemical warfare.
That's why CPP works
A proven method of adsorbing gas and at the same time having the possibility of being air permeable is activated carbon.
Activated carbon in clothing, on the other hand, is a difficult combination as it is brittle and not durable when moving, but we found the solution in Germany where there is a company that for many years manufactured military undergarment - with a patented fabric containing activated carbon - to protect against chemical warfare.
CPP's undergarment has:
-A Protection factor of 1000 against PAH compared with Protection Factor 15 for a normal undergarment. Link to more info
-A recommended lifespan that corresponds to 5 years of use. Link to more info
CPP in the media
(translated from Swedish original)
"... the amount of carcinogenic substances is reduced to one thousandth"
"...new world-unique protective undergarment..."
Expressen (Sweden's 2nd biggest newspaper)
"A new undergarment for firefighters which reduces the risk of occupational cancer…"
Ekot (News in national Swedish radio)
"...fire smoke containing carcinogenic substances penetrates through the firefighters' standard equipment and is adsorbed by the skin."
Vetenskapsradion (Swedish national radio program with news within science)
"New undergarment provides high protection against carcinogenic PAHs"
Brandmannen (Swedish magazine for firefighters)
"World premiere...which can hopefully save a lot of firefighters"
"…revolutionary…"
TV4 (National Swedish television)
"The protective undergarment is a Swedish innovation of high-tech adsorptive material with activated carbon"
Aktuell Säkerhet (Swedish magazine)
"...activated carbon that binds the dangerous substances..."
P4 Stockholm (News in regional Swedish radio)
"...significantly reduces the exposure of dangerous substances to the skin"
Swedish Firefighters SFF (Swedish magazine for firefighters)
"...reduces the hazardous substances to less than one thousandth"
P4 Blekinge (News in regional Swedish radio)
Please fill in below if you want more info about the new undergarment for firefighters.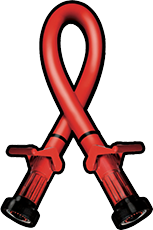 In cooperation with Brandmännens Cancerfond.
Brandmännens Cancerfond - The Swedish Firefighter's Cancer Foundation - is an independent Swedish non-profit organisation who supports research about firefighters and cancer. They have been a strong driving force in this project with our new undergarments for firefighters.
Web  ◊  Facebook